Highly Pathogenic Avian Influenza (HPAI) outbreak in South Africa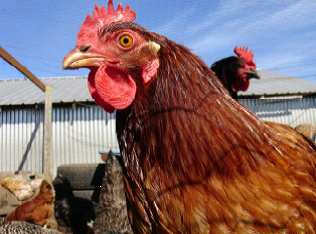 Information at a Glance
Hilda Combrink
Highly pathogenic avian influenza (HPAI) was confirmed in a broiler breeder site in Mpumalanga on 22nd June 2017 and in a layer farm in Standerton on the 26th June 2017. The farms have been placed under quarantine and infected birds are being culled.
No live birds, hatching eggs, table eggs or day-old chicks may be moved into the Western Cape Province without a movement permit from the State Veterinarian of the place of origin. 
Although an initial ban on the sale of live cull birds was put in place by DAFF, this ban has been conditionally lifted and the Director Animal Health has authorised the Poultry Disease Management Agency (PDMA) to register and keep records of all parties selling and buying live chickens. With regards to the registration process for the selling of live chickens, please download the relevant procedural manual and forms:
For any further enquiries, relating to the registration process, please contact the PDMA on 012 529 8298 or malesedi@sapoultry.co.za.
Avian Influenza FACT SHEET from DAFF
Avian Influenza FACT Sheet from Western Cape
Avian Influenza on the World Animal Health Organisation (OIE)
Please report any cases of large numbers of birds dying to your nearest state veterinarian so that we can investigate further. You can find the relevant contact details by clicking here