Worcester Veld Reserve Research Farm
Address: PO Box 80, Worcester, 6849
Worcester Veld Reserve, N1, Worcester
Tel: 021 808 7800
Email: Rudi.Swart@westerncape.gov.za
GPS co-ordinates: 33.622789501 S 19.468829 E
The Worcester Veld Reserve was established in 1935 in response to the severe drought of the 1920's. A requirement was recognised to provide help to farmers to improve their natural rangelands, which had already severely deteriorated because of the drought.  Seeds of indigenous, palatable Karoo plant species are cultivated at the Worcester Veld Reserve. The reserve covers 110 hectares, 25 of which are arable. The long-term rainfall is 212 mm per year with the highest annual rainfall of 426 mm. The reserve is located in the Succulent Karoo, specifically in the Robertson Karoo vegetation type.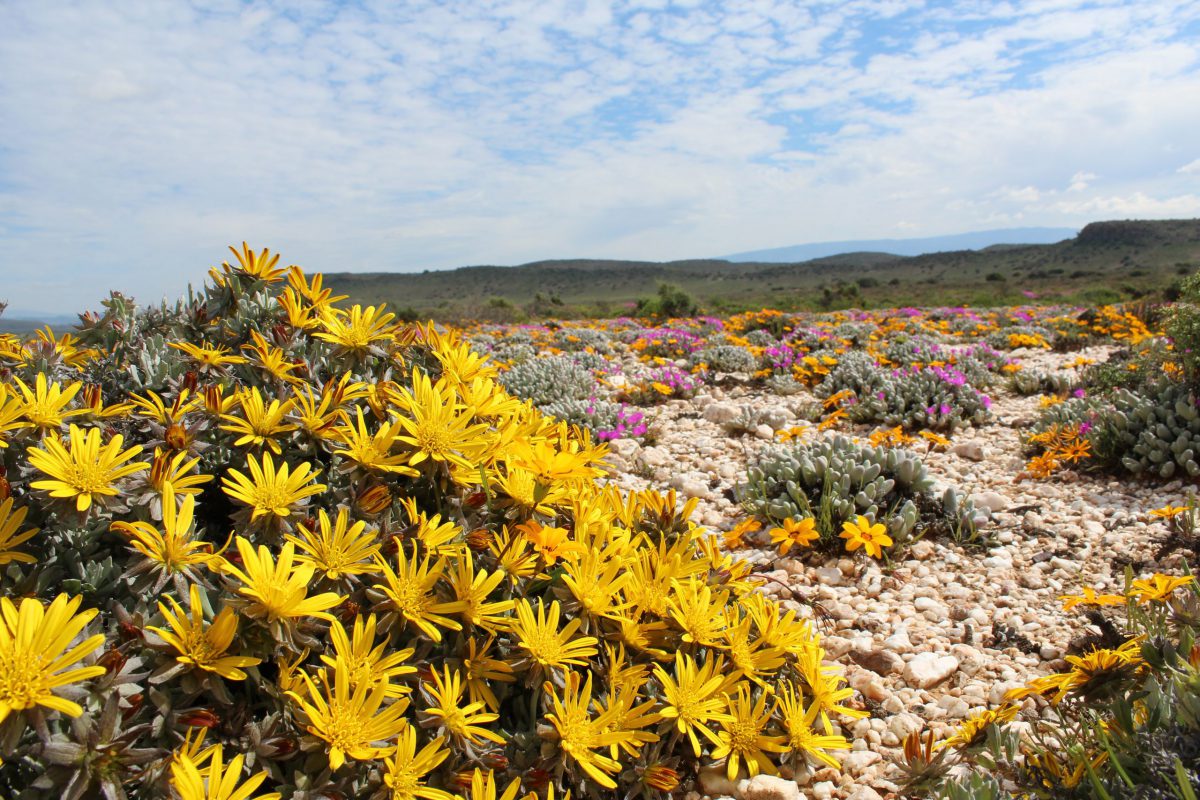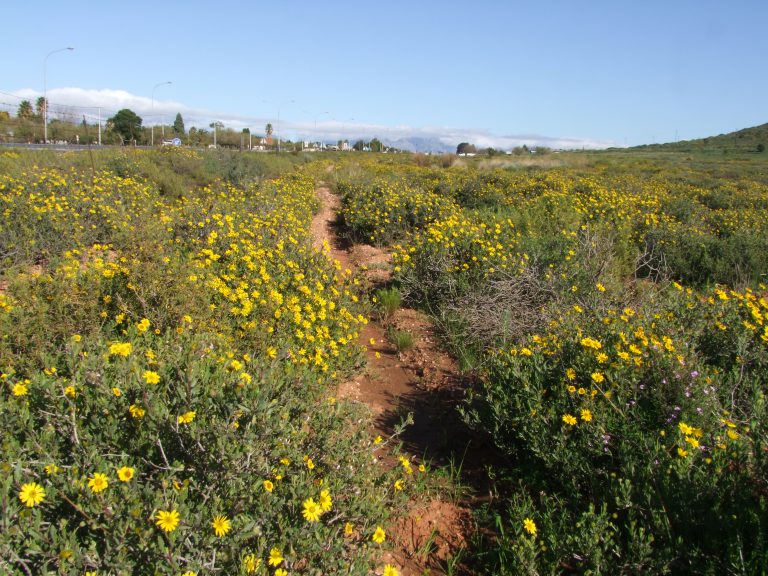 The farm's main objective is seed production for the re-establishment and improvement of natural pastures. Species established include:
Tripteris sinuata (karoobietou)
Gorteria integrifolia (haarbossie) 
Chaetobromus involucratus (hartebeest grass)
Inclusive of these species, seeds harvested in large quantities are for sale to farmers to improve their veld and use in research projects. This farm plays a pivotal role in the veld research programme of the Directorate: Plant Sciences. Research includes germination and seed bank studies in the nursery, plant surveys for veld condition assessments, rehabilitation of degraded veld/old lands, and farm visits advising farmers on veld condition and improvement. Sustainable Resource Use and Management (Landcare), Agricultural Producer Support and Development and Rural Development also have offices at Worcester Veld Reserve.
From LTF: Freek Kamfer, foreman, Dominique Goliath, administrator and Rudi Swart, farm manager