On 6 October 2023, Western Cape Minister of Agriculture, Dr Ivan Meyer kicked off Food Security Month at a World Food Day (WFD) event held at Kranshoek in Plettenberg Bay.
World Food Day, held on 16 October commemorates the establishment of the Food and Agriculture Organization (FAO) of the United Nations (UN). This year's theme is "Water is Food, Water is Life 'Leave No One Behind'".
During his address, Minister Meyer said that addressing the challenges of food insecurity and malnutrition remains top on the agenda of the Western Cape Government.
Minister Meyer said, "The Western Cape Department of Agriculture does not just talk about World Food Day in theory but celebrates it in action. In the spirit of 'Leaving No One Behind', the department continues to put in resources and efforts to forge strategic partnerships to tackle food insecurity at the community and household levels."
In the lead-up to WFD 2023, 123 households in Kranshoek, Crags, KwaNokuthula, New Horizon and Wittedrift benefitted from the Department's One Home, One Garden Initiative.
"The Western Cape Department of Agriculture's One Home, One Garden Initiative is a deliberate departure from food relief, which is unsustainable, to food security as it encourages households to establish their own vegetable gardens", added Minister Meyer.
Participating households are provided with the basic requirements to start their vegetable production garden in their backyards.
The one-home-one food garden ultimately aims to ensure the affordability, availability, and accessibility of nutritious food for domestic consumption using production by households on a sustainable basis.
A further seven households were trained in poultry production and in the future will be given ten layer chickens each, feed for three months, and a chicken coup or cage. Given the current Avian Flu crisis in South Africa, the poultry production project has been suspended until the Avian Flu outbreak has been resolved.
Materials to start their projects are accompanied by scheduled training to ensure that the recipients are equipped with the necessary skills to maintain and sustain the projects. Training covers themes such as what crops are suitable in the area; pest and disease control; and general vegetable production.
Four community vegetable gardens were implemented at Kranshoek Primary School,  the Immanuel Church (Crags) and Phakamisani Primary School in KwaNokuthula. These projects were supported with infrastructure, production inputs, gardening equipment tools and advisory services.
With the support of sponsors and the generosity of  staff, the department mobilised donations towards a so-called 'Food Mountain' that were donated to the following five local NGO/NPOs in the area:
Moreson Soup Kitchen (Crags),
Little Tummies Community Kitchen (Wittedrift),
Pine Trees Soup Kitchen (First Step Educare Centre) (New Horizon),
House of Hope & Glory (Kranshoek) and
Building Blocks Educare Centre (KwaNokuthula).
Preference was given to organisations supporting children, women, youth, the elderly, and groups for people living with disabilities.
Minister Meyer continued, "Hunger is one of the most undignified sufferings of humanity.  I encourage citizens to start their household gardens to produce fresh, nutritious food for the household.  Our One-Home-One-Garden Initiative is strengthened by the strong partnership with municipalities, NGOs, and Faith-Based Organisations."
"Manage our water resources responsibly. Start harvesting rainwater for food gardens and reduce dependence on municipal water. Remember water sustains food gardens – water is life, water is food," concluded Minister Meyer.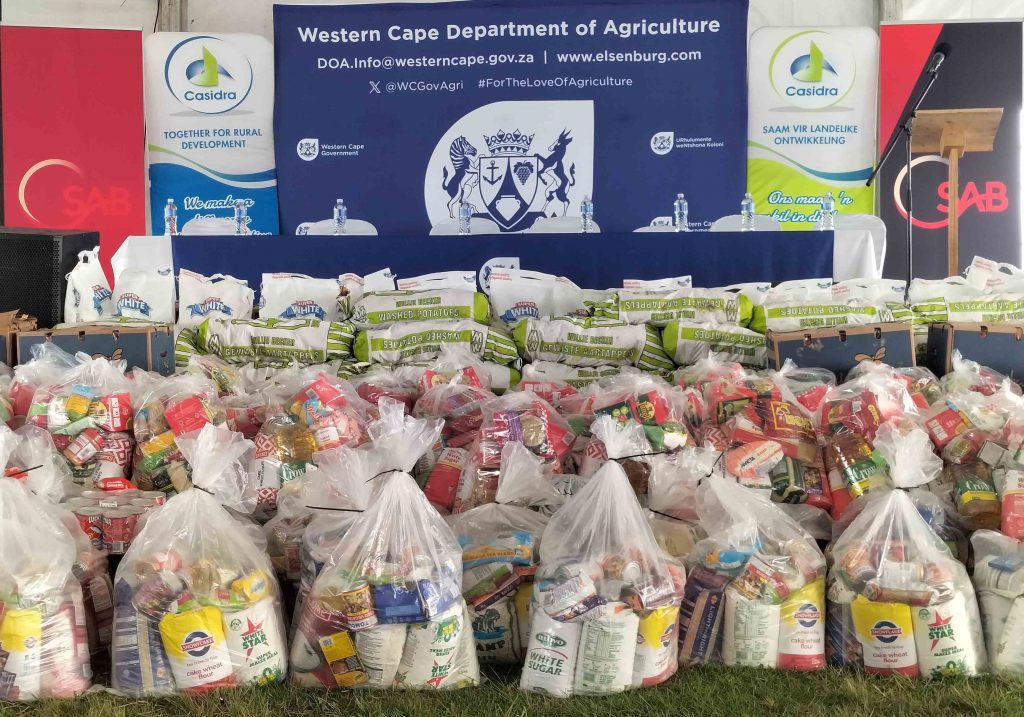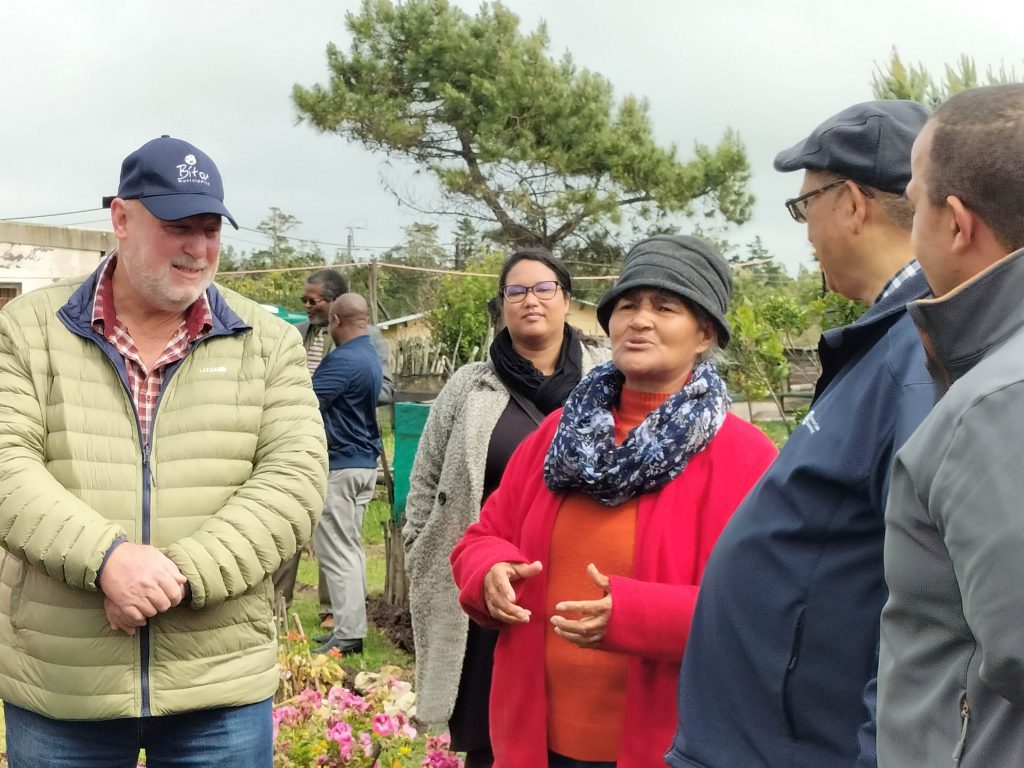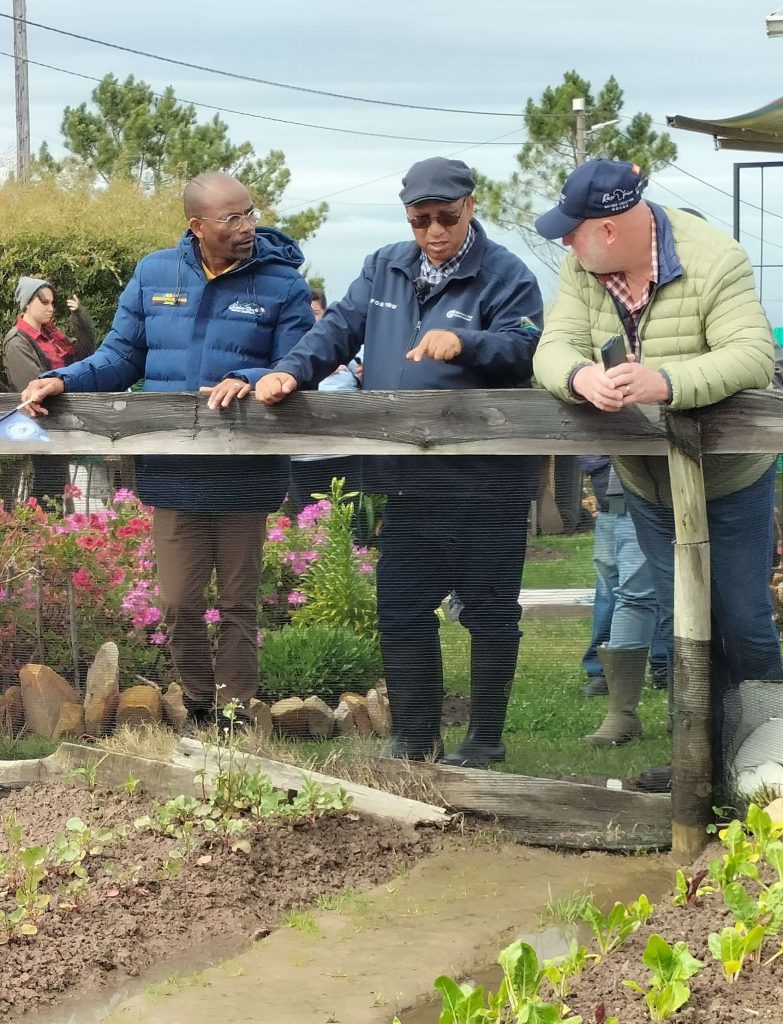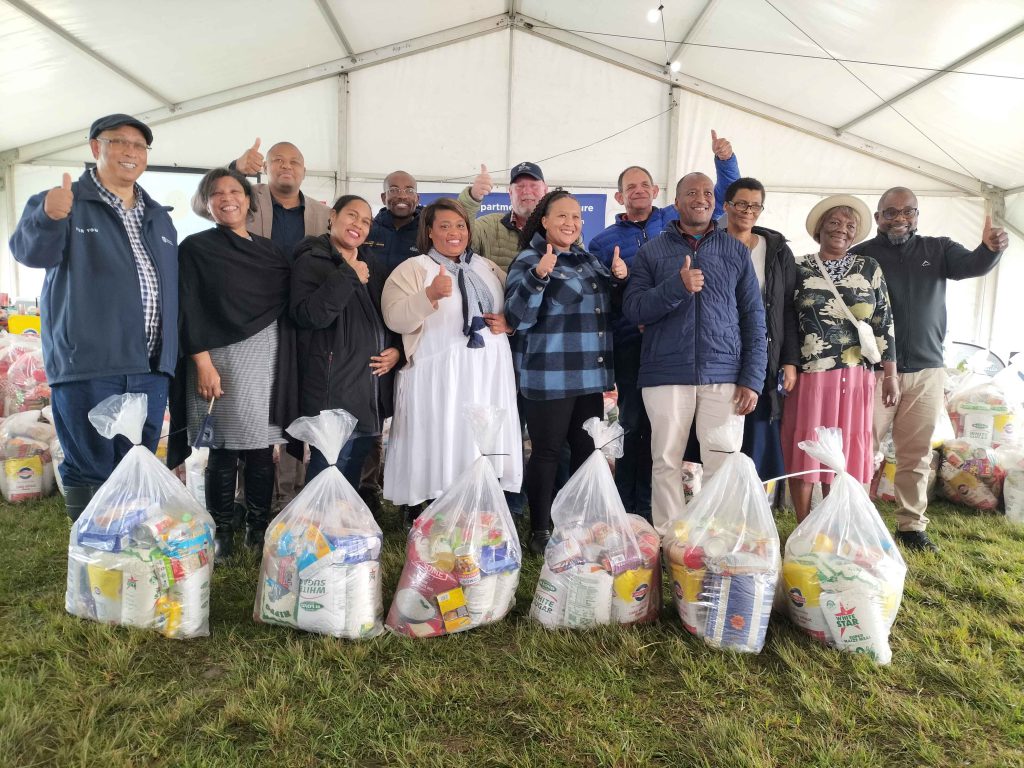 ---
Media Enquiries
Daniel Johnson
Spokesperson for Minister Ivan Meyer
Email: Daniel.Johnson@westerncape.gov.za
0799904231 (m)