Yesterday, 3 May 2022, the Western Cape Minister of Agriculture, Dr Ivan Meyer, launched the 2022 Western Cape Prestige Agri-Awards and the Agri-Worker Household Census Dashboard.
The annual Western Cape Prestige Agri-Awards (WCPAA) acknowledges the valuable and vital contribution that agri-workers make to the sustainability and growth of the agricultural sector in the Western Cape.
Agri-workers compete against each other in 11 different categories at the regional level. Regional winners proceed to the provincial level to compete for the coveted title of Western Cape Agri-worker of the Year. Prize money includes an overseas trip. Shoprite is the main sponsor of the competition.
Speaking at the launch, Meyer highlighted that agri-workers impacted our lives daily.
Meyer: "The recent commemoration of Workers Day on 1 May, is the perfect opportunity to highlight the importance of our agricultural workers and acknowledge their invaluable contribution to the agricultural sector. Growing and transporting produce along the value chain is a labour of love, hard work and sacrifice. Feeding the millions of people in our communities would not be possible without the men and women who keep that chain moving. Agri-workers impact our lives every day. They plant, nurture, pick, pack, keep grocery stores stocked, and provide access to healthy food for our communities."
Commenting on the Agri-Worker Household Census (AWHHC) Dashboard launch, Meyer said that the Western Cape Department of Agriculture (WCDoA) completed two iterations of the census between 2014 and April 2021. These provide essential information on the assistance and social support services required by agri-worker households.
Meyer: "With the launch of the AWHHC dashboard, this information is now readily available to inform interventions and initiatives to improve the livelihoods of agri-worker communities. The database allows for responsive interventions to the challenges and needs of agri-worker households. Those which fall outside the remit of the WCDoA are referred to the appropriate Department and service providers."
 "Innovation is at the centre of everything we do. The WCDoA is the only Agricultural Department with a dedicated programme on agri-worker issues. The value of caring drives our agri-worker competition and the agri-worker household census."
"Today, I also listened with empathy and compassion to matters affecting agriculture and agri-workers in the Western Cape. This is in line with our undertaking to talk less and listen more to our stakeholders," concluded Meyer.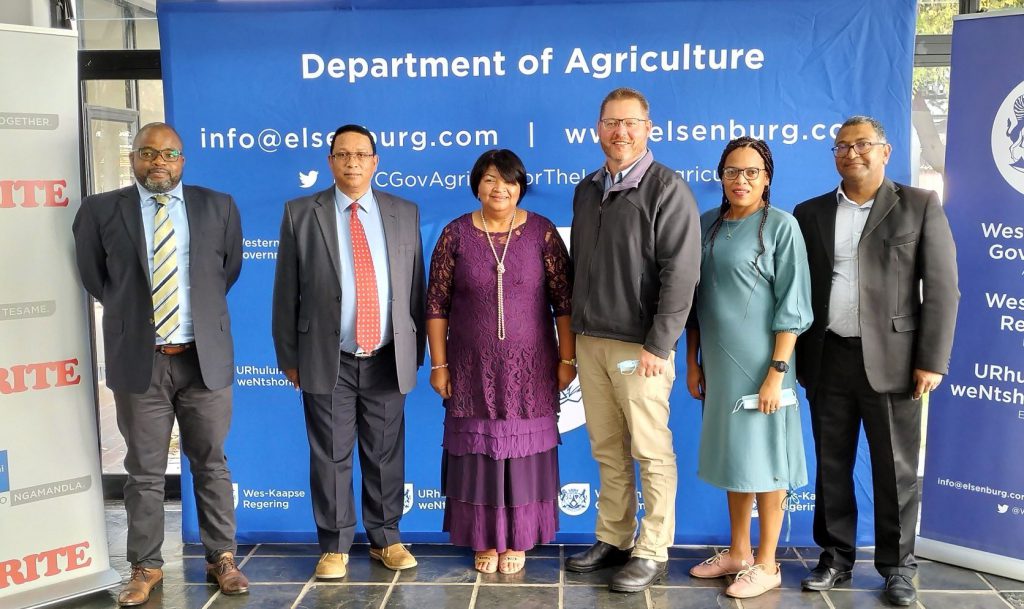 Mogale Sebopetsa, Ivan Meyer, Rita Andreas, Pieter van Zyl, Audrey September & Darryl Jacobs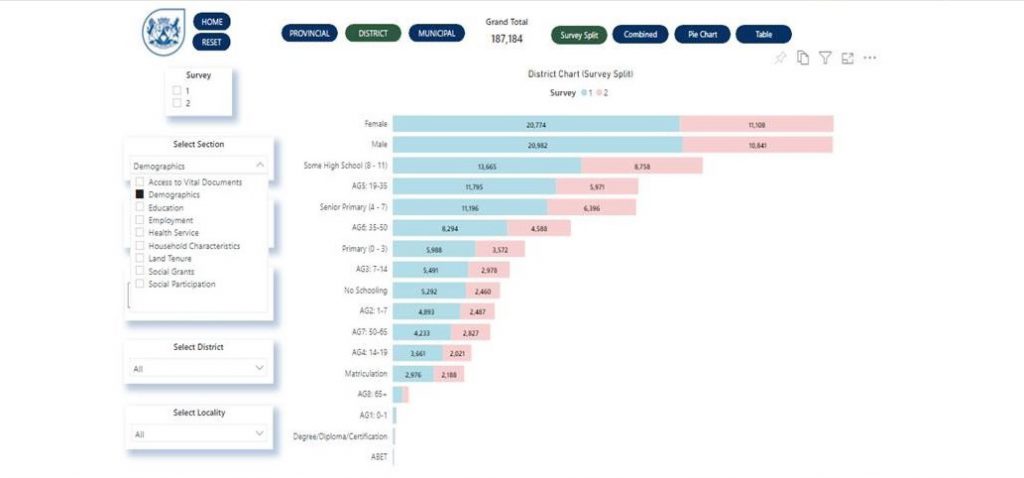 ---
Media Enquiries
Daniel Johnson
Spokesperson for Minister Ivan Meyer
Tel: 079 990 4231
Email: Daniel.Johnson@westerncape.gov.za