Yesterday, Western Cape Minister of Agriculture Dr Ivan Meyer handed a support package to the Barrydale Small-Scale Farmers Association in Barrydale.
The support package includes the following:
Tractor for the planting, sowing and harvesting of lucerne.
Hammer mill to assist farmers in making their animal feed.
Extension and Advisory services to enable farmers in the production of fodder.
The introduction of genetically superior animals into cattle and pig herds.
Minister Meyer said developing and supporting farmers is one of his priorities.
Meyer said: "Support via the Western Cape Department of Agriculture's (WCDoA) Extension and Advisory Services is vital in developing small-scale farming businesses into profitable enterprises".
Meyer continued: "Our support package aims to assist farmers in improving the quantity and quality of the animals they produce so that farmers can compete for the best prices on the market. Practical support focuses on fodder, the genetic improvement of the current herds of cattle and pigs and making a tractor and hammer mill available for making animal feed".
"Climate change has also had a significant impact on animal health. For this reason, the WCDOA's veterinary services will provide complementary support to the farmers."
Commenting on behalf of the local small-scale farmers, Morris Riddles, the Barrydale Small-Scale Farmers Association Chairperson, thanked the WDOA for its support.
Riddles said: "Over the past few years, farmers have been hit by the drought, Covid-19, and the energy crisis. However, the difference between continuing and giving up has been the support provided by the Western Cape Department of Agriculture".
Meyer said he was heartened by the news that local farmers were planning a local market and auction day.
"Our support to small-scale farmers must translate into greater market access. Achieving this will contribute to growing our rural economy and creating jobs, which is a key priority of this government", concluded Meyer.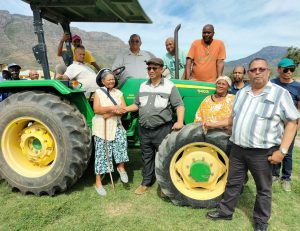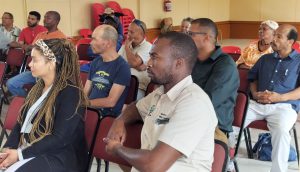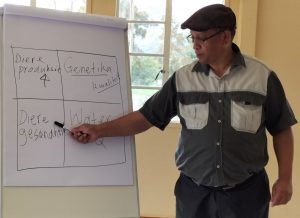 ---
Media Enquiries
Daniel Johnson
Spokesperson for Minister Ivan Meyer
Tel: 079 990 4231