Situated near Lamberts bay, The Nortier Research Farm serves the North West region (from Bitterfontein in the north to Elands Bay and Citrusdal in the south) of the Western Cape. Research projects underway at the farm contribute to the knowledge of extensive livestock production, with research into veld management and animal production.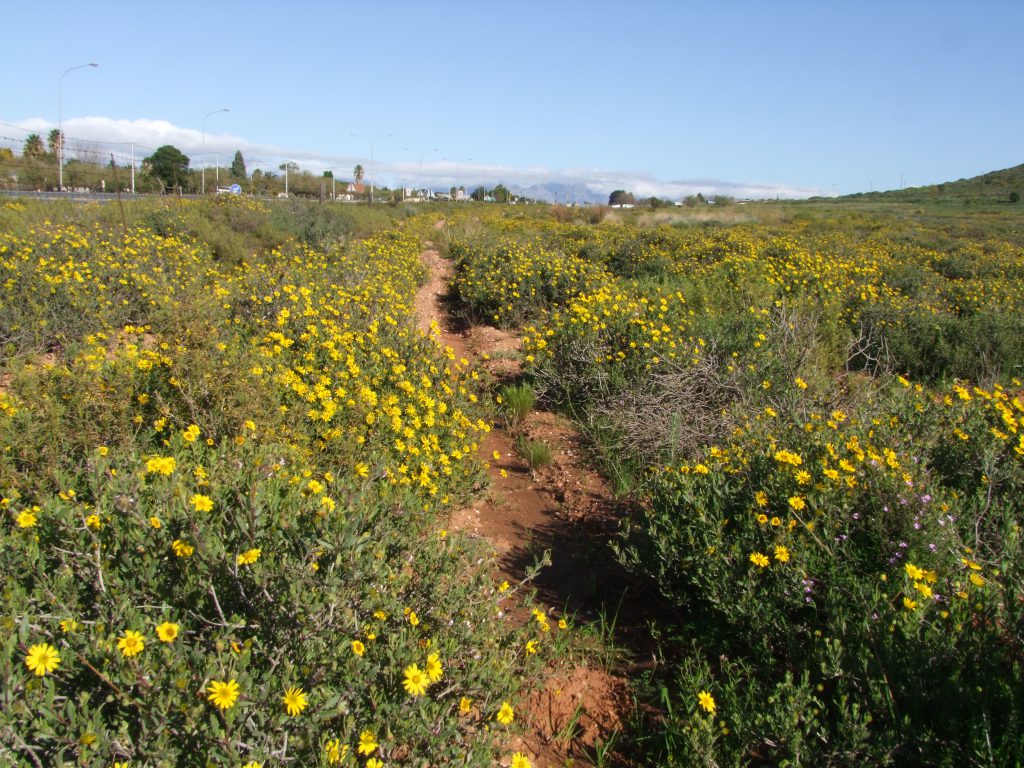 Infrastructure and resource herds/flocks
The 2 780 hectare Nortier Research Farm is the site of veld rehabilitation projects run by the Directorate: Plant Sciences. Several resources flocks and herds are kept at Nortier for the Directorate: Animal Sciences. The sheep resource flock consists of three breeds (Namaqua Afrikaner, Dorper and SA Mutton Merino); the beef cattle resource herd (Bonsmara) and the bio-secure ostrich flock.
The site was selected to house the bio-secure ostrich resource flock because it is isolated with no poultry or ostrich farms in proximity and thus offers biosecurity and minimal risk of exposure to Avian influenza. It is the ideal location to conserve part of the rare genetic resources of the Oudtshoorn ostrich flocks. The genotypes kept in the bio-secure flock at Nortier Research Farm include Kenyan Reds, Zimbabwean Blues and South African Blacks that were designated for growth traits; as well as SA Blacks selected for egg production.
Nelmarié Saayman's projects on veld rehabilitation include the improvement of degraded veld and monitoring of veld conditions. A seed production unit was established at Nortier Research Farm to harvest and produce the seeds of indigenous veld species for use in veld rehabilitation. The seed produced is also available for sale to farmers in the area. Plants are grown from cuttings and seedlings are established for the veld rehabilitation projects in the greenhouse at Nortier.
Prof. Schalk Cloete and Dr. Jasper Cloete are evaluating the indigenous Namaqua Afrikaner and pure breeds Dorper and SA Mutton Merino for reproduction and growth traits, as well as tick resistance.
Prof. Ters Brand has recently established a Bonsmara-stud; the aim of this project is to distribute registered bulls to smallholder farmers in collaboration with Farmer Support and Development.