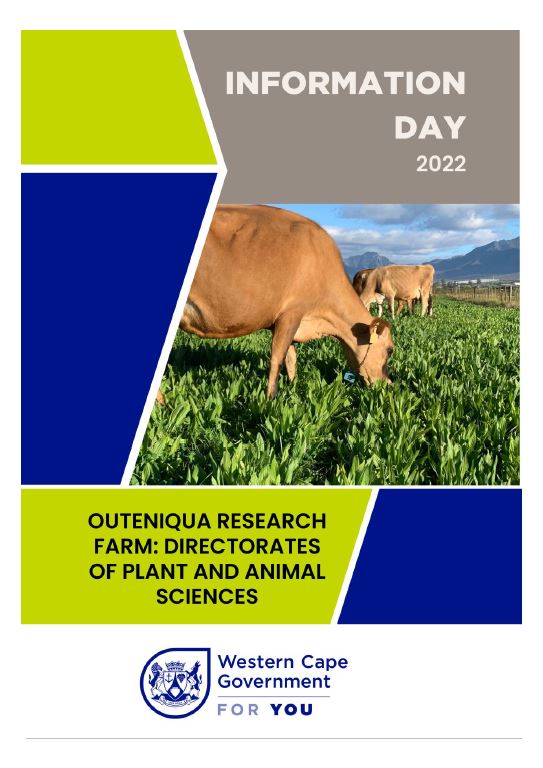 Description:
---
The Outeniqua Information day has been a virtual event for two years following the proclamation of the national state of disaster back in March 2020. It was followed by wide-ranging regulations that imposed a variety of restrictions on our way of experiencing life, not least of all the ability to gather either socially or in the context of work. We are very thankful that things changed during the second quarter of 2022 which has put us in a position to once again meet you all face-to-face at Outeniqua Information Day of 2022!
Following the success of the virtual events where presentations and even the practical research site visits could be accessed on the internet prompted us to have the live event but to also make the material available online again. This can help as refresher material for those who attended or as reference for those who were unable to join us. Our research efforts continued unabated as our teams gradually returned to a more familiar work routine. "Working from home" was never an option on an operational dairy farm – difficult to milk a cow from home! The Information Day shares new data-based information and results of the research conducted on the research farm.
During the latter part of 2021 and the year to date the agricultural sector faced many challenges. There have been unprecedented increases in the prices of agricultural inputs, and here fertilizer and diesel are central in the farming world, often exacerbated by increasingly unpredictable weather. So, we are very happy to welcome you all back to Outeniqua Research Farm and I trust you will enjoy the day with us in addition to taking home some useful tidbits of information to assist with keeping farming profitable.
Other Books From - Research Publications
Other Books By -
About the author
[books_gallery_author author=""]
Back