This week, the Western Cape Cabinet focused on the Overberg region, visiting the town of Bredasdorp for Cabinet Meets Agriculture.
Provincial Ministers engaged with stakeholders from the province's agricultural community to build partnerships and collaboration in the interests of food security and economic recovery in the province.
"Farmers and agri-workers feed the nation and so it goes without saying they are crucial stakeholders for the government," Premier Alan Winde pointed out.
Premier Winde thanked farmers and agriculture workers for all they do to drive the province's economic recovery, despite a multitude of challenges.
Through ongoing load shedding and the Covid-19 pandemic, the sector kept growing, contributing to the economy and ensuring food security.
"But growing pains bring challenges," said the Premier. He added: "Apart from the energy crisis, farmers have also had to grapple with other problems like drought and avian flu. Yet they and their workers wake up every day and forge ahead."
He told the gathering: "We are under pressure, but we are serious about this relationship with the agriculture sector. It is not just about engaging, but also coming up with solutions and plans to keep growing the agricultural economy and improving food security as the Western Cape's population continues to grow at a rapid rate. We have to face challenges head-on and find solutions."
Speakers at Cabinet Meets Agriculture included emerging farmer Thamsanqa Mxokozeli who thanked the Western Cape Government for helping him grow his business. He farms in the Bredasdorp area, employing 14 people. But Mxokozeli said he does not have access to further credit and appealed for help. The Provincial Department of Agriculture will be looking into this matter.
Western Cape Agriculture Minister Ivan Meyer thanked all the province's farmers, agri-workers, and producers in the agriculture value chain. The Minister added: "The Western Cape is the dominant player in the horticultural sector. The observed real gross income growth highlighted the deciduous, subtropical fruit and vegetables as the top three performing products."
Pointing to the critical role agriculture plays in economic growth he added: "Compared to the 1st quarter of 2021, over the same period this year the Gross Domestic Product (GDP) and employment numbers confirm that Western Cape agriculture is pushing forward."
The Western Cape Cabinet undertook to keep supporting the agriculture sector.
Premier Winde stressed: "Agriculture is the catalyst that creates other businesses, and jobs for many residents, particularly in rural areas where they are needed most, and in turn creates hope."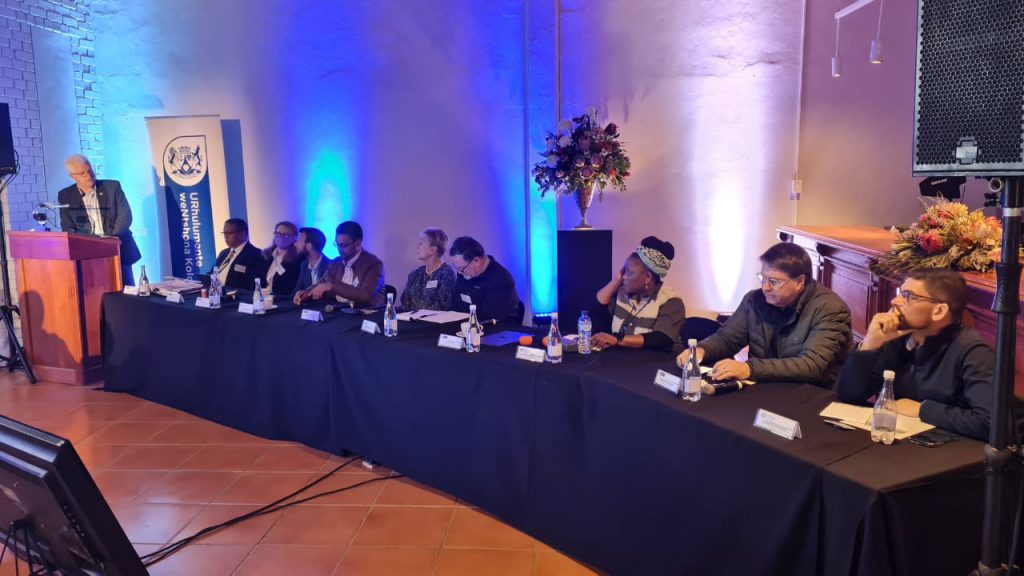 ---
Media Enquiries
Regan Thaw
Spokesperson for Premier Alan Winde
Email: Regan.Thaw@westerncape.gov.za
0836277246 (m)
Daniel Johnson
Spokesperson for Minister Ivan Meyer
Email: Daniel.Johnson@westerncape.gov.za
0799904231 (m)